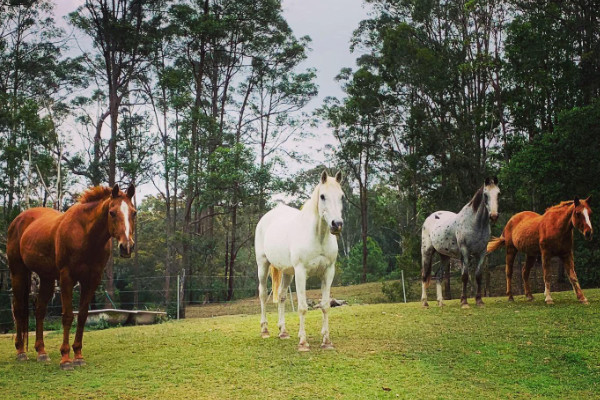 A camp at Tunnel Ridge Ranch is unlike many other camps. The talking point for all our guests is our herd of beautifully natured horses. Every horse has a story at Tunnel Ridge Ranch – from some that have been here since their first breath to others that were rescued or donated.
We aim to incorporate horse riding experiences at every one of our school, youth, holiday, and adventure camps.
You will never forget your first time on a horse … and you can expect your group to make memories that will put smiles on their faces for years to come at one of our camps.
ENQUIRE ABOUT A GROUP CAMP TODAY
If you are looking for a School camp, or a holiday camp or even a leadership development retreat, lets start a conversation today.
Guided Horse Ride Experiences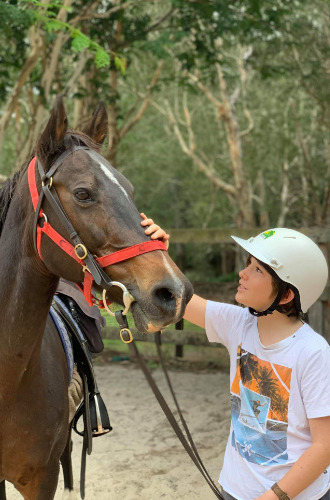 Let our beautiful horses connect you to the beauty and wonder of nature on one of our Guided Horse Ride Experiences.
Experience the peace and serenity of horse riding as your guides take you through the horse trails around scenic Ewen Maddock Dam.
Whether you are are a complete beginner or have ridden many times before, our horses will help you relax as you enjoy this calming walk through nature.
years old is our oldest horse
Buy a Gift Card Horse Ride Experience
Have a friend or loved one who loves adventure? Gift them with a Guided Horse Ride Experience with a
Tunnel Ridge Ranch eGift Card.
Available in any amount, you'll be the talk of the party when your gift is opened.